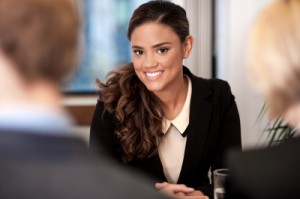 Sometimes, despite a perfect interview and well-tailored resume or work portfolio – you just don't get the job. The reasons behind the decision can vary, but sometimes it has nothing to do with you! Here are some reasons why you didn't get the job:
They have someone else primed for the job.
Due to internal company policies, some positions are required to be open to the public for application (and sometimes interviewing) despite already having a candidate in mind. Interviews are conducted to external applications as a form of due diligence, with no intention of hiring outsiders.
The department lost their budget.
Many new hires are largely dependant on funding going through, so if the budget is lost so is the new position.
You're an indirect victim of corporate restructuring.
The position you applied and interviewed for may no longer be available. The company may have shifted roles and responsibilities around, leaving the open position unnecessary or under another employee's jurisdiction.
Your interviewer was let go.
The person who conducted the interview is no longer with the company. While this person may have been in your corner, their replacement may have other plans.
You were bad-mouthed.
Despite glowing references, a poor reputation may have followed you to this new opportunity. Your interviewer may know someone in your former office who still holds a grudge.