When beginning your job search, your first step should always be crafting your elevator pitch.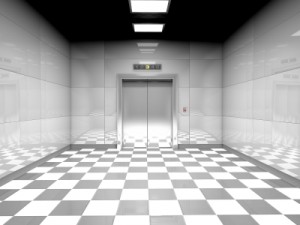 What Exactly is an Elevator Pitch?
An elevator pitch is a 30-second speech you always have at-the-ready to sell yourself to potential customers or future employers. The speech is always short and to the point – should you ever find yourself standing across from the right person at the right time, you may only have a few moments to sell yourself (especially between floors on an elevator!)
Your pitch should quickly summarize who you are, what you do and what makes you a unique and ideal candidate.
This may sound like a daunting task, so here are some simple ideas to help craft the perfect elevator pitch!
1) Determine a Goal
When crafting your pitch, its important to identify the position you want. Understanding this will ultimately help you shape your pitch.
2) Map Out Your Experience
Audit your skills, accomplishments and experience. Only keep what compliments your target job position, and remove anything that doesn't. Keep it limited to only a few key bullet points – you don't have a lot of time!
3) Answer Three Questions
Format your speech to answer the following questions: Who are you? What do you do? Why should I hire you? Once you answer these questions, fill the rest of the time (about 15 seconds) with your qualifications and experience.
4) Tailor Your Pitch to Them
Much like your resume, its important to tailor your speech to their needs. Anyone listening will always be wondering: "Whats in it for me?" Give them an answer!
5) Practice Makes Perfect
Rehearse your speech over and over again until you can confidently hit each point in under 30 seconds. Prepare a few variations to suit different scenarios.
Now What?
You should always be able to reel off your elevator pitch at any time, from a job interview to a cocktail party conversation with a connected acquaintance. You never know when opportunity will strike.
For more ideas, check out these sample elevator speeches.