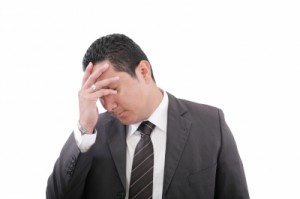 Being laid off is almost always a shock, even when rumors have been circulating the office for weeks. You find yourself instantly facing hundreds of questions: what now? How do I move forward? How do I make the most of my remaining time?
Fortunately, there is life after layoffs. Follow these tips to help pick up the pieces and move forward with your career.
Negotiate Your Severance
You will most likely be offered a severance package once you've been laid off – but did you know that these terms are sometimes flexible and can be negotiated? Try to negotiate for a higher amount and compensation for unused vacation, sick or personal days – while it may not prove fruitful, you have nothing to lose by asking!
Ask for a Written Recommendation
As part of your severance package, ask for a written letter of recommendation. This tool will help you in your future job searches, as getting a new position often depends on future employers contacting past employers. A well-written recommendation will prevent future employers from getting the wrong impression about your dismissal, in addition to helping you answer the nerve-wracking question: "why did you leave your last position?"
File for Unemployment
Regardless of your upcoming job prospects, it's important to file for unemployment as soon as possible. It can take weeks to begin receiving benefits, so don't wait until your upcoming job interview to see if you need to file – file now!
Look Out for Yourself
While it's important to remain professional in this highly stressful period of your life, it is also important to take care of yourself with your remaining time at the office. If your end-date takes place within a few days or weeks, spend that time wisely by gathering important contacts, emails and files you'll need moving forward in addition to completing any important projects.
Start Your Job Search at Actuary.com
Sign up for a free actuary Job Seeker account at Actuary.com, where you can receive email alerts for new actuary jobs and post your resume for employers to browse.
Image courtesy of FreeDigitalPhotos.net